HIGH QUALITY BUTTER FROM OUR KITCHEN TO YOURS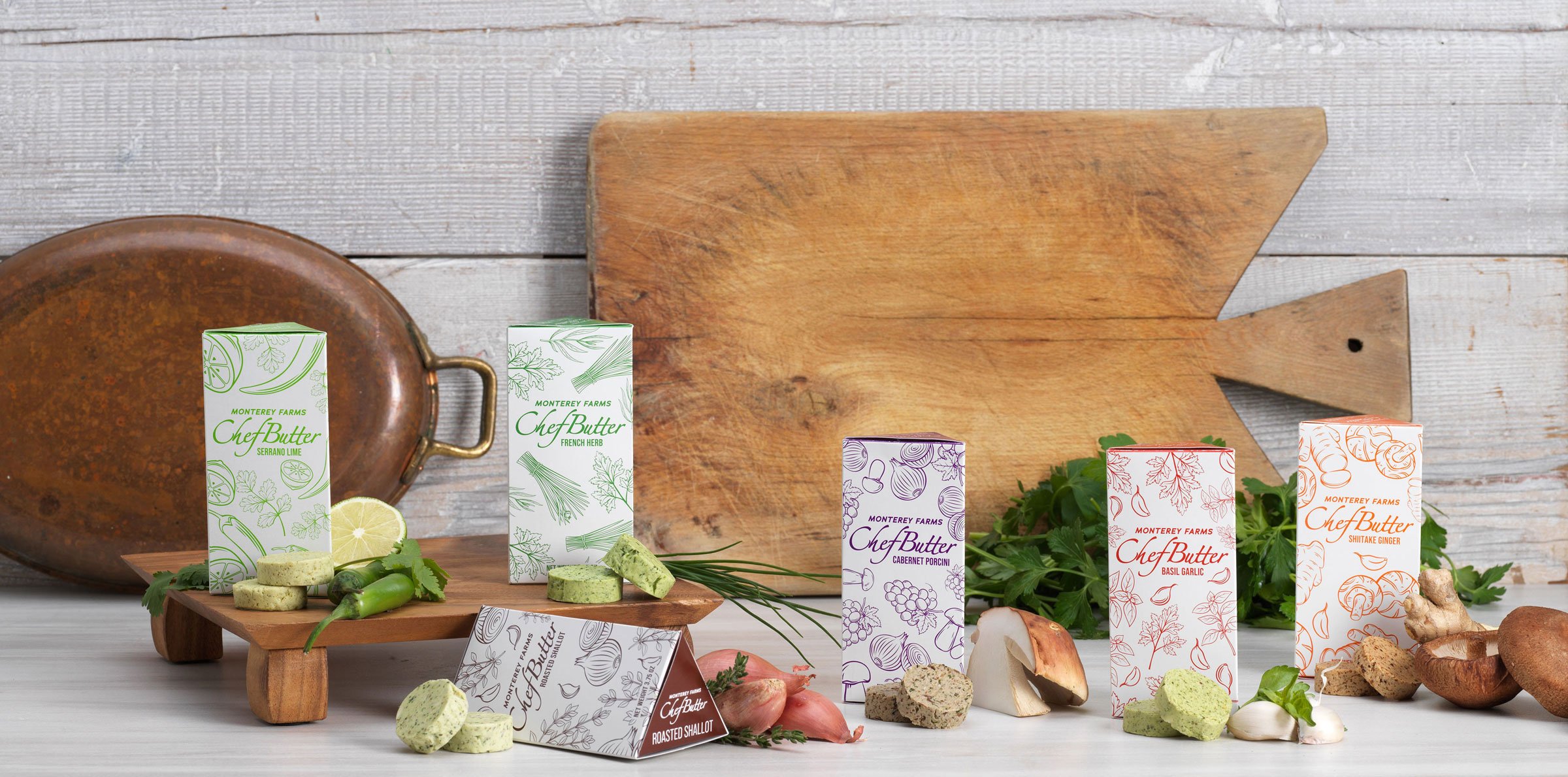 with these uniquely crafted compound butters.
Intense with fresh basil and garlic, sea salt and cracked red and black pepper
Bold, peppery and earthy cabernet reduction with a smooth finish

Classic French herbs for a refined and elegant taste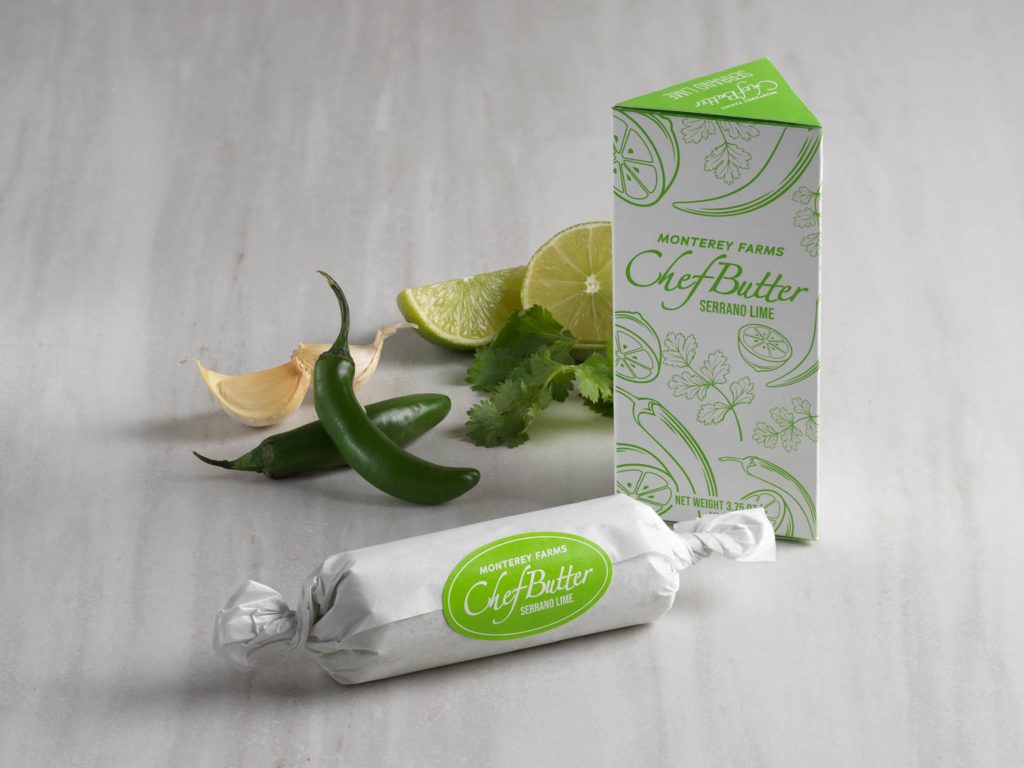 Spicy and robust with roasted chilies and garlic, fresh lime and cilantro

Rich roasted shallots and garlic with fresh thyme and Chardonnay reduction

Unique blend of grilled shiitake and ginger with umami goodness

What can you do with Chef Butter?
The real question is…what can't you do with Chef Butter?
ELEVATE
your grilled cheese
ESCALATE
your baked potato
ENHANCE
your corn on the cob
SPICE UP
your breakfast burrito
What kind of butter is used to make Chef Butter?
Chef Butter is a high quality butter made from unsalted, sweet cream butter, grade AA.