The Incredible Edible Flower™

With a fresh Italian twist, our Herbal ArtiHearts are tossed lightly with extra virgin olive oil, sundried tomatoes, Italian herbs, garlic and a hint of rice vinegar.

$5.67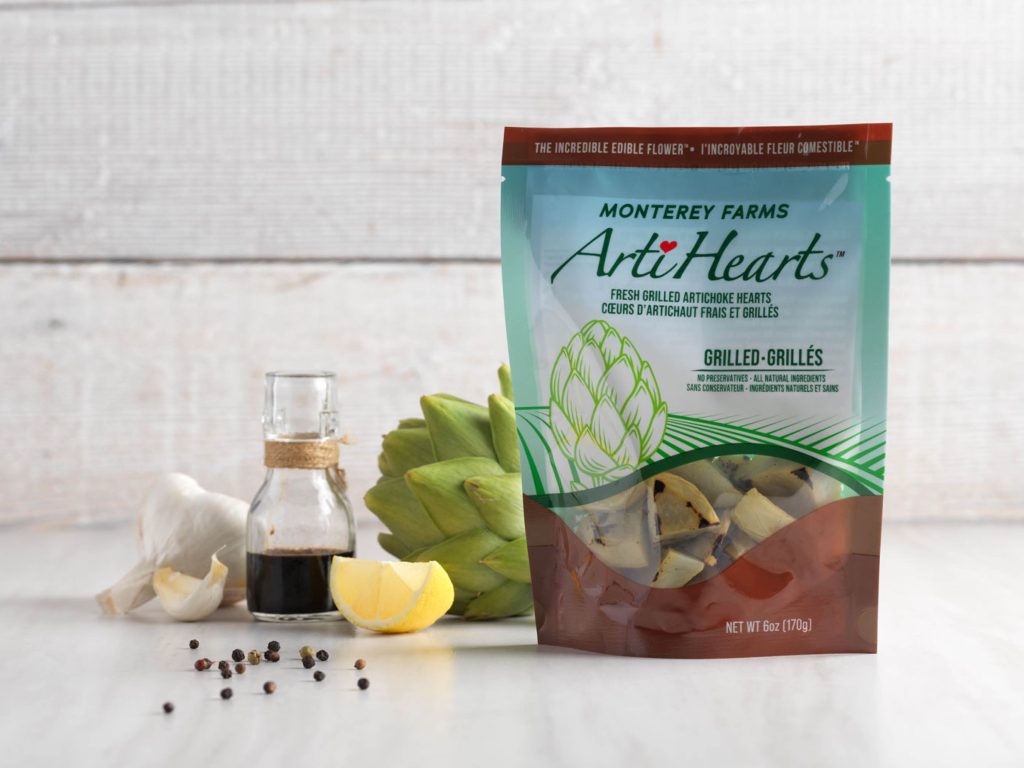 Grilled ArtiHearts are lightly steamed, then tossed with extra virgin olive oil and perfectly grilled for an authentic "hot off the grill" taste. Our most popular flavor!
$5.67
Natural ArtiHearts capture the true essence of a garden fresh artichoke, bringing their natural goodness and subtle flavor to your table.
$5.67
Monterey Farms ArtiHearts™harvested and prepared daily. Taste, Texture and Quality unlike any other artichoke heart!