Fresh California Artichoke Hearts
The incredible edible flower™
With a fresh Italian twist, our Herbal ArtiHearts are tossed lightly with extra virgin olive oil, sundried tomatoes, Italian herbs, garlic and a hint of rice vinegar.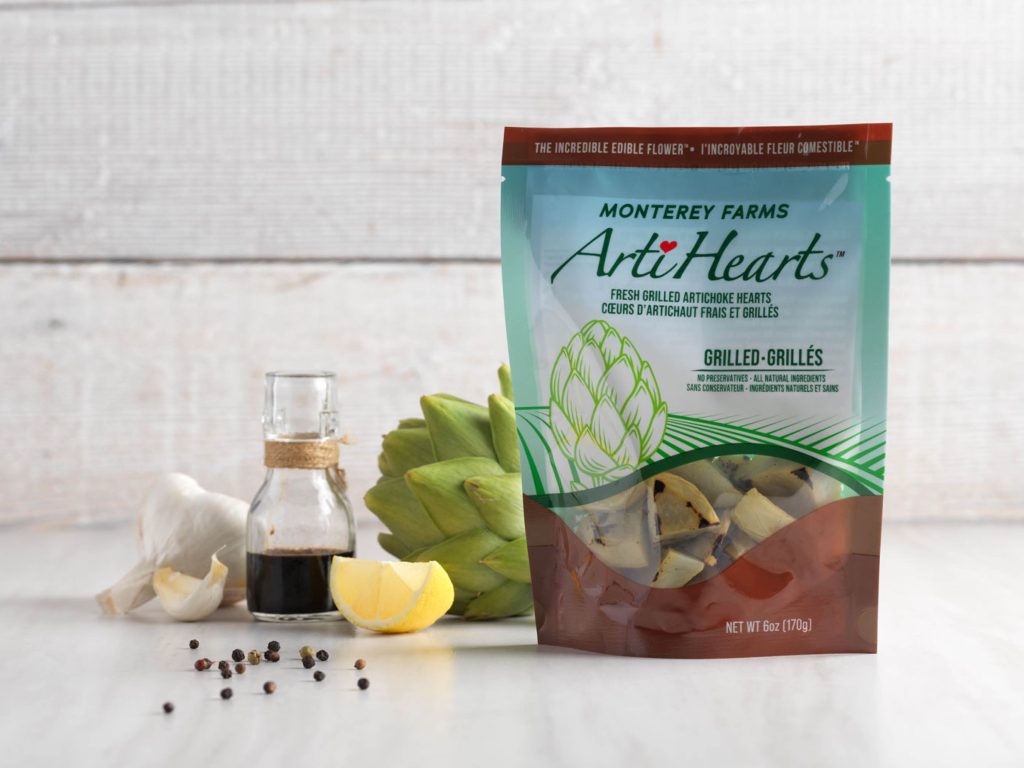 Grilled ArtiHearts are lightly steamed, then tossed with extra virgin olive oil and perfectly grilled for an authentic "hot off the grill" taste. Our most popular flavor!
Natural ArtiHearts capture the true essence of a garden fresh artichoke, bringing their natural goodness and subtle flavor to your table.
California Artichoke HeartsFresh from the field, Monterey Farms ArtiHearts are hand trimmed and prepared daily in small batches.
Monterey Farms ArtiHearts are local artichoke farm sourced and hand trimmed down to their hearts ONLY and seasoned with all-natural ingredients. Fresh from the field, their taste, texture and quality is unlike any other artichoke heart. A MUST TRY!